Castor oil fatty acid
Castor oil fatty acid (CO-FA-S)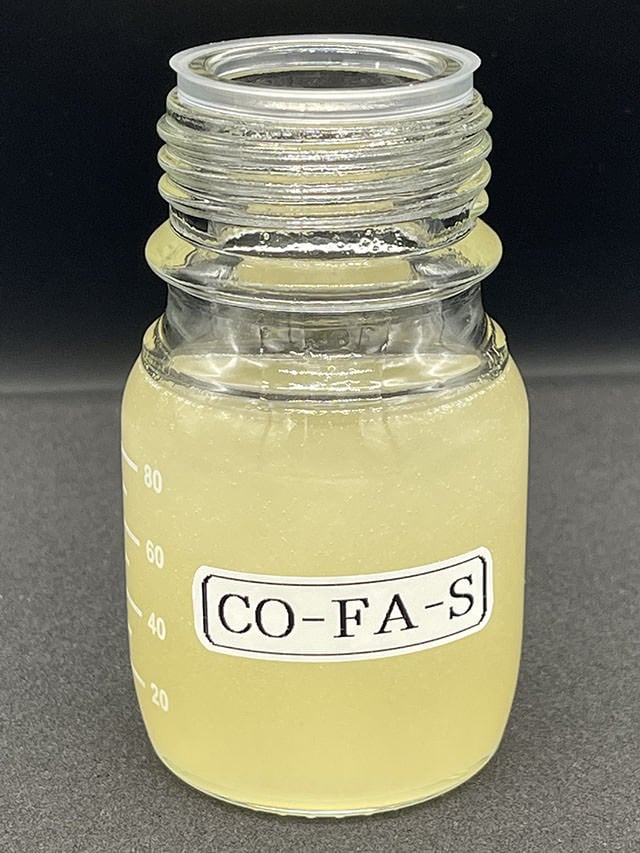 構造式

※Ricinoleic acid, which is a typical composition
Chemical Name

CAS Registration No.
61789-44-4
Chemical Substances Control Law
Not applicable to specified / monitored / priority evaluation chemical substances
Fire Service Act
Dangerous Goods Class 4 Class 4 Petroleum
Marine Pollution Control Law
Cosmetic display name
Packing
180kg/Drum・

16kg/Can
Our castor oil fatty acid is a high-quality fatty acid obtained by decomposing castor oil using our unique technology, and has the peculiarity of light color and low odor. Therefore, it is also used as a polyricinoleic acid polyglycerin ester in food emulsifiers. It is also used as an alkanolamide in water-soluble working oils and cutting oils.
Ricinoleic acid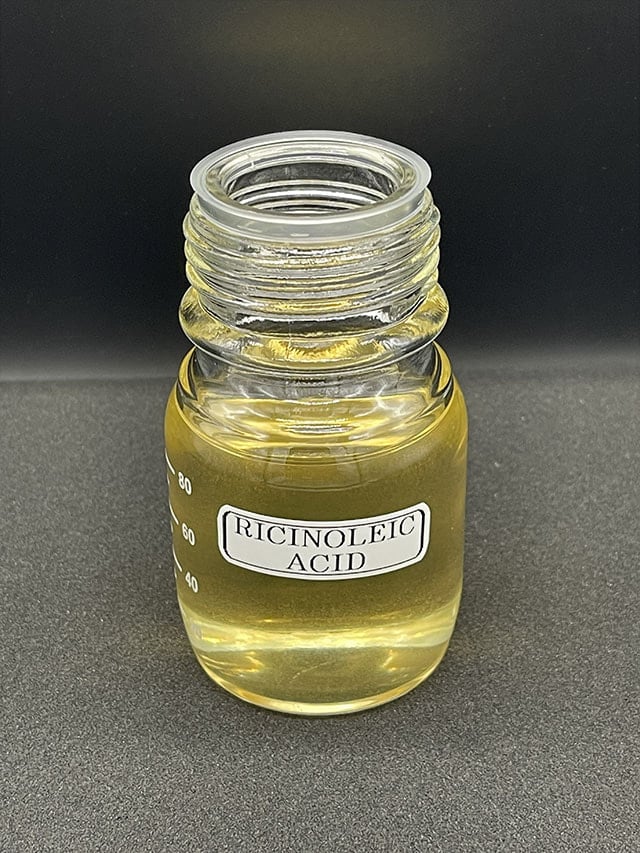 構造式

Chemical Name

CAS Registration No.
61789-44-4
Chemical Substances Control Law
Not applicable to specified / monitored / priority evaluation chemical substances
Fire Service Act
Dangerous Goods Class 4 Class 4 Petroleum
Marine Pollution Control Law
Cosmetic display name
Packing
180kg/Drum・

16kg/Can
Castor oil fatty acid is separated at low temperature (wintering) to increase the content of ricinoleic acid.
We also have high-purity products (order made only) with even higher purity.