Castor oil oligomer
K-PON300 Series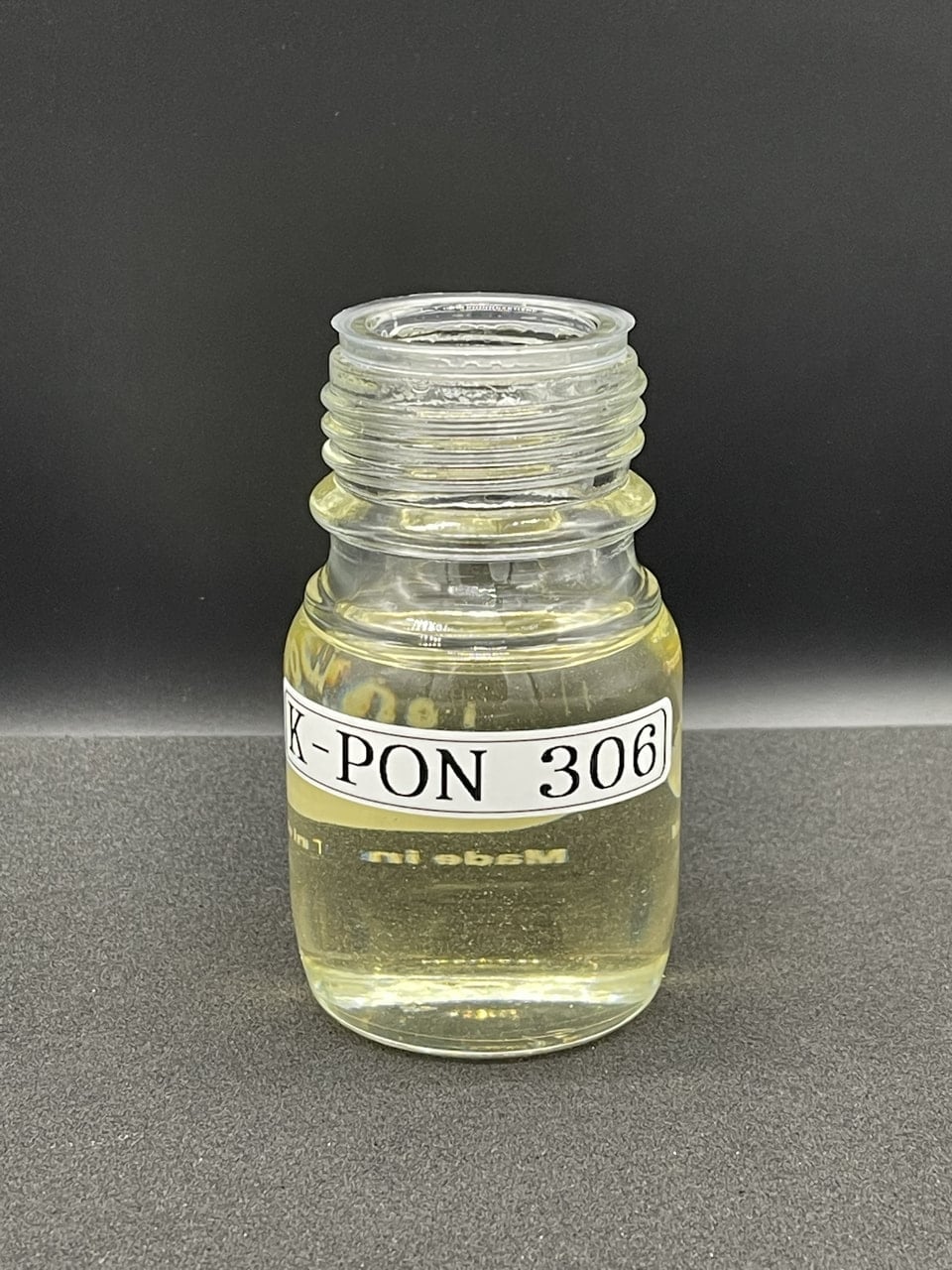 構造式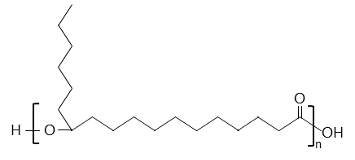 | | |
| --- | --- |
| Chemical Name | |
| CAS Registration No. | 27924-99-8 |
| Chemical Substances Control Law | 7-2160 |
| Fire Service Act | Designated combustibles (flammable liquids) |
| Marine Pollution Control Law | NA |
| Cosmetic display name | Polyhydroxy stearic acid、Polyhydroxy stearic Acid、Hydroxy group stearic acid |
| Packing | 180kgDrum 16kgCan |
It is a self-condensation of 12-hydroxystearic acid. The melting point decreases as the degree of condensation increases, and the hexamer becomes liquid at room temperature. We always handle 3 grades of dimer, tetramer, and hexamer with adjusted degree of condensation, and we are developing a product group with even higher degree of polymerization.
It is used for oil property improvers such as industrial lubricants, pigment dispersants, cosmetic dispersants, etc., especially because it has the property of not only water resistance but also compatibility with cleaning agents compared to other ester oils, so it is suitable for metal oxide fine particles. It is used as a dispersant.
Manufactured by our original manufacturing method, it has less coloring and higher quality than overseas products.